Oh, no! What did we do? We would hate to see you go so if there is anything we can do to change your mind, please reach out to us at help@squeezemassage.com.
To cancel your membership in the app/on web go to the Menu page, click on "My Membership" and then "Manage Membership"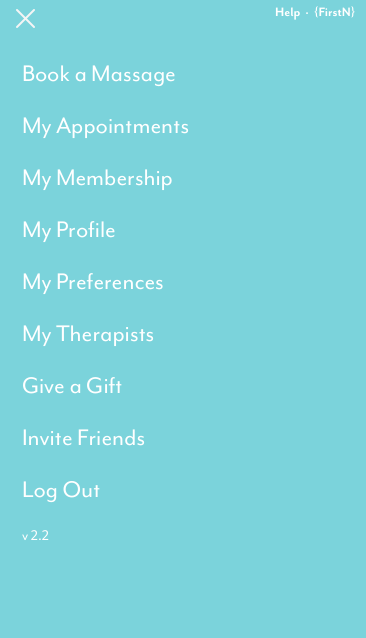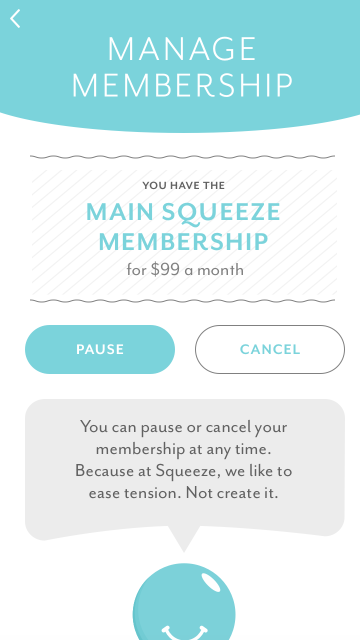 Easy, peasy, Squeezy!