Got a favorite therapist or want to try someone a friend recommended? Use the "Book a specific Therapist" button on our iPhone app (or the "Therapists" section of our website):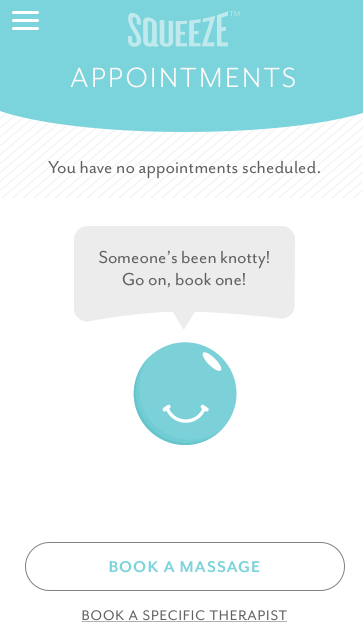 You can browse our full-team of certified massage Therapists, choose the one that suits your preferences, and book directly with them. Easy peasy.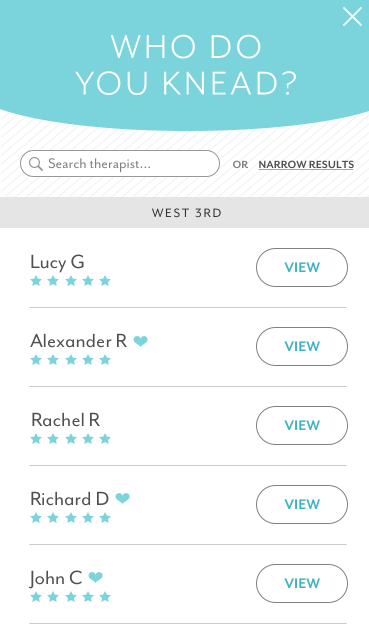 Once you've completed an appointment with a Therapist you love, you'll be able to tip and review them. After finishing your review, you can add them to your Favorites.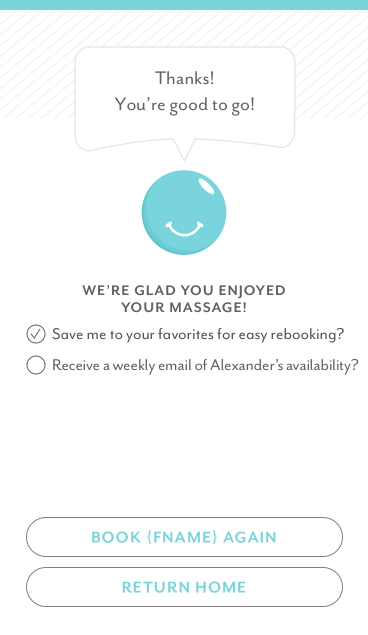 You can also easily re-book with one of your past Therapists under the "My Therapists" or "Completed Appointments" sections of your account: